Used Kayaks Naples
Aside from service, repair and instruction, Paddlesports of Naples also offers excellent quality used as well as like new kayaks for sale. Check out our listings below to see what is currently available. Call or e-mail with any questions or a time to come check out the particular kayak.
Updated: May 12 2019
Touring or Sea Kayaks:
NDK Pilgrim Elite – Sea Kayak – $2450
A responsive kayak designed for the small or slim paddler. The hull is narrow, offering speed and is very easily turned and controlled in wind with a minimum of weather cocking even in strong winds. This kayak is as easy to roll as any Greenland style kayak. Pilgrim fits the small kayaker and also the taller and slim kayaker. This multiple-fit option is due to either side of the cockpit.
The kayak is fitted with the High performance glass seat, unless otherwise requested. The small paddler may want to consider the small size High performance glass seat which has to be ordered specifically, but for no additional cost. The kayak has a low rear deck for easy rolling, a keyhole cockpit that gives excellent grip, control and allows quick exit if need be. The sloping bulkhead behind the seat allows the kayak to be emptied by lifting only the bow, no x-rescue is necessary.
A day/weekend kayak for the small or taller and slim paddler.
Retail Price: $4495
Length: 15'9 – 480 cm
Width: 19.75" – 50 cm
Depth: 12" – 30.5 cm
Overall volume: 250.5 litres
Weight: Approx 48lbs
Includes installed Brunton 70P compass.
P&H Cetus LV (Yellow over Black)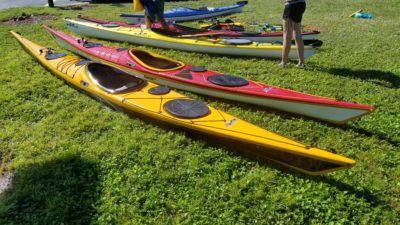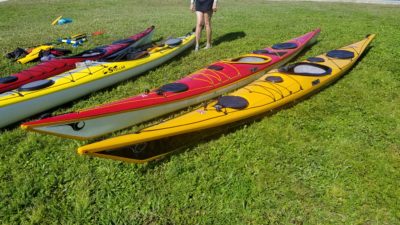 P&H Cetus LV (Carbon/Kevlar) w/ Kevlar Keel Strip – $2650 OBO
Retail Value: $5199
NO PADDLE INCLUDED
The Cetus LV is a sleek and elegant performer that really utilizes the available space to balance the volume creating a highly maneuverable and versatile British sea kayak. The Cetus LV has superb stability in all conditions and the ability to inspire confidence is remarkable and truly unrivaled by any other sea kayak out there.
Length and 'shallow V-hull'


A fast and efficient kayak that will get you where you want to go in no time at all.
The Swede form design


Widest section is behind the seat creating a very stable and confidence inspiring platform.

Low Volume


Smaller and lighter paddlers will benefit from the fit and responsiveness
Length: 17′ 5"
Width: 21.25"
Weight: Approx 50lbs
Includes installed Brunton 70P compass.
Valley Etain 17.1 (Red over White)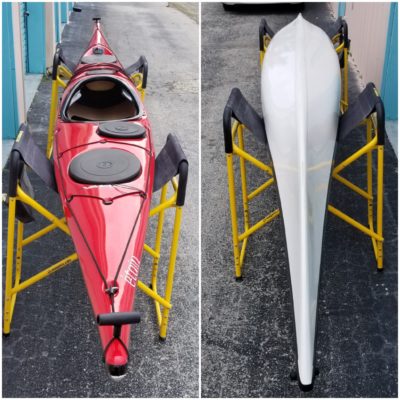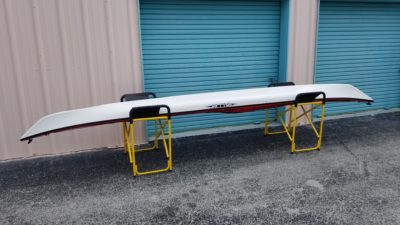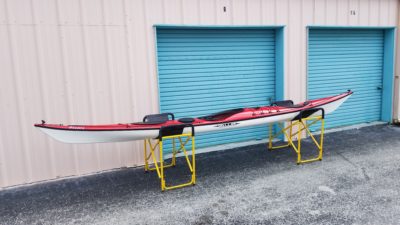 Valley Etain 17.1 (Fiberglass) w/ Fiberglass Keel Strip – $2500 OBO
Retail Value: $4399
NO PADDLE INCLUDED
Fast, straight tracking but still with the hint of playfulness that all our kayaks are famous for. The longer waterline, of the Etain, ensures that performance is maintained and handling remains predictable, even when laden. The Etain is designed to appeal to paddlers looking for an enjoyable to paddle, expedition-capable kayak that has a good turn of speed and tracks well. Already proven on several major expeditions. This is the lower volume version suited for smaller sized or lighter paddlers.
Length: 17′ 1"
Width: 21"
Weight: Approx 56lbs
Includes installed Brunton 70P compass.
Surf Skis:
Used Paddles: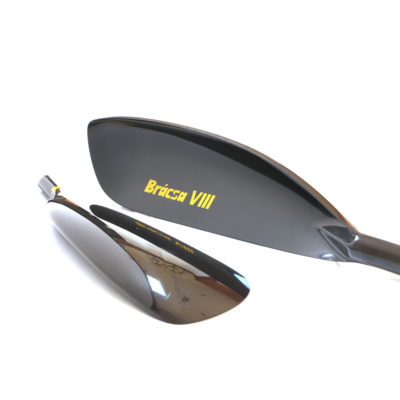 BracaSport VIII Wing MIN 210-220cm Full Carbon – $375
Retail Value: $445
Brača VIII is based on the latest innovative blade concept. It was designed and engineered to facilitate a softer catch and generation of smooth, precise and consistent strokes. Excellent condition.
Used SUP Naples
Hobie Apex Raw 14 SUP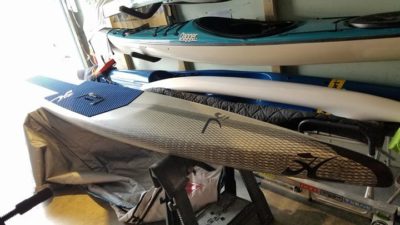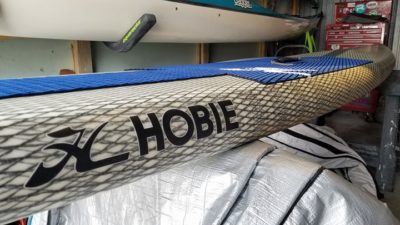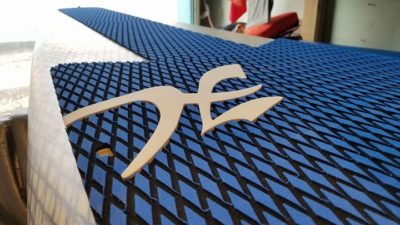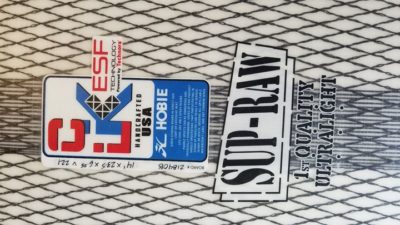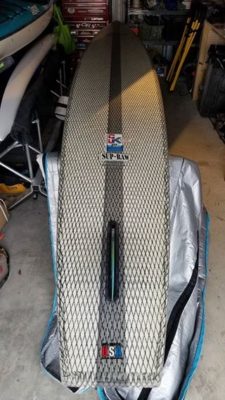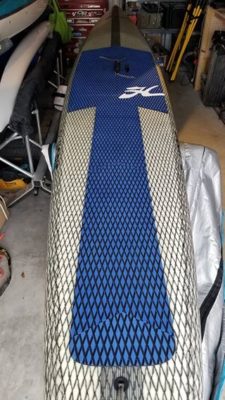 Hobie Apex 14 Pro RAW – $1400
For sale I have in excellent condition a Hobie Apex in the RAW construction. This has been paddled very little and virtually perfect. Includes board bag and Futures Fin. This board was hand shaped by Mark Johnson in California.
HOBIE RACE RAW boards are shaped utilizing CAD shaping technology and hand finished to ensure optimum performance and quality. Each RACE RAW is laminated using HOBIE'S CLK HYBRID LAMINATING TECHNOLOGY producing a strong, light weight, high quality, and high performance stand up race board.
Length: 14′
Width: 23.5″
Weight: approx 23lbs
Construction: Hobie RAW Cross Link Construction
Retail: $2895
Asking: $1400
Other Used Equipment: