Used Kayaks Naples
Aside from service, repair and instruction, Paddlesports of Naples also offers excellent quality used as well as like new kayaks for sale. Check out our listings below to see what is currently available. Call or e-mail with any questions or a time to come check out the particular kayak.
Updated: May 29th 2020
Used Surfskis:
Touring or Sea Kayaks:
Rebel Ilaga Sandwich Plus Construction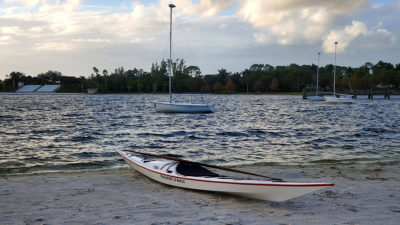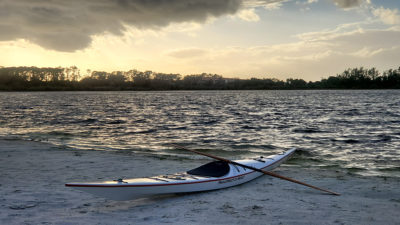 (Carbon/Kevlar) w/ Bow Keel Strip – $2750 OBO
Retail Value: $3999
NO PADDLE INCLUDED
Ilaga is one of the most recognized and appreciated Greenland kayaks on the market. It's original shape by Johan Wirsen is available from Rebel Kayaks only. Ilaga is a low volume Greenland style kayak. It features an integrated foldable laminated backrest for layback rolls and to give access to storage between the back rest and rear bulkhead. It also faetures steel rods for roof rack security or tow line mounting.
Length: 17′ 9"
Width: 19"
Weight: Approx 37lbs
Includes installed Bow/Stern KeelEazy Keel strip
Valley Etain 17.1 (Red over White)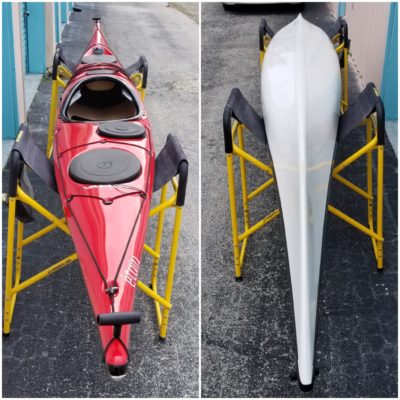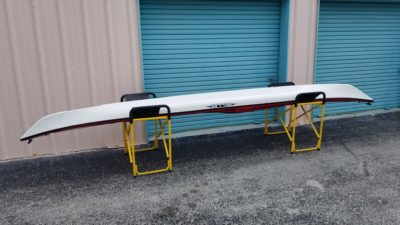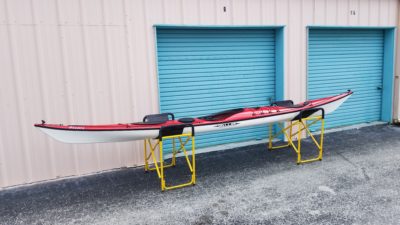 Valley Etain 17.1 (Fiberglass) w/ Fiberglass Keel Strip – $2500 OBO
Retail Value: $4399
NO PADDLE INCLUDED
Fast, straight tracking but still with the hint of playfulness that all our kayaks are famous for. The longer waterline, of the Etain, ensures that performance is maintained and handling remains predictable, even when laden. The Etain is designed to appeal to paddlers looking for an enjoyable to paddle, expedition-capable kayak that has a good turn of speed and tracks well. Already proven on several major expeditions. This is the lower volume version suited for smaller sized or lighter paddlers.
Length: 17′ 1"
Width: 21"
Weight: Approx 56lbs
Includes installed Brunton 70P compass.
Used Paddles:

Epic Kayaks SM MID Wing 200-210cm Full Carbon – $275
Retail Value: $445
The Epic Small Mid Wing paddle is based on our award winning Mid Wing paddle, with a 2% reduced blade surface area. This slightly trimmed-down design has broadened the appeal of the wing paddle, making it ideal for smaller paddlers, cruisers and racers paddling long distances, and those who simply seek a smaller option to maximize their efficiency.
Used SUP Naples
Other Used Equipment: